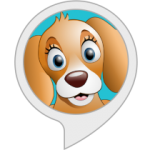 If you find this tool useful or interesting, please take a moment to try
Find the Puppy
, an entry into the
Amazon Alexa Skills Challenge: Kids
. A positive rating if you like it would be appreciated. There's
a full post on its development
 if you'd like to read more.
This tool will help you enumerate the sample utterances that your Amazon Echo app will recognize for your intents. For a full discussion and examples, see the post about Defining Utterances for the Alexa Skills Kit.

Instructions
Enter one or more lines to be expanded here, then click Expand. Copy the result and paste it into the Sample Utterances field in your Amazon Developer Console.
For example
(Hello/Goodbye), (World/Alexa)
Expands to
Goodbye, Alexa
Goodbye, World
Hello, Alexa
Hello, World
Input
Format as JSON

Expanded Utterances